This actually exists.
Japan used to be an exotic land of mystery, full of mythical creatures and people who routinely accomplished incredible feats of skill. Now, Japan is pretty much the weirdest fucking place on earth. It's a country that produces millions of hours of porno a year, much of it consisting of artistic renditions of young girls getting raped by alien tentacle creatures, yet they can't tolerate the sight of normal human genitalia. If you'd like another example or two, go Wikipedia the word
tamakeri
or watch a few Japanese commercials.
That being said, before Japan collectively stopped taking their medication, they created some really awesome stuff... swords, aikido, pottery, and sake (pronounced SAH-kay, not SOCK-ee) to name a few. I'd also like to note that the preceding paragraph is going to lead to some very disappointing Google searches.
The History of Sake or How to Make Booze out of ANYTHING!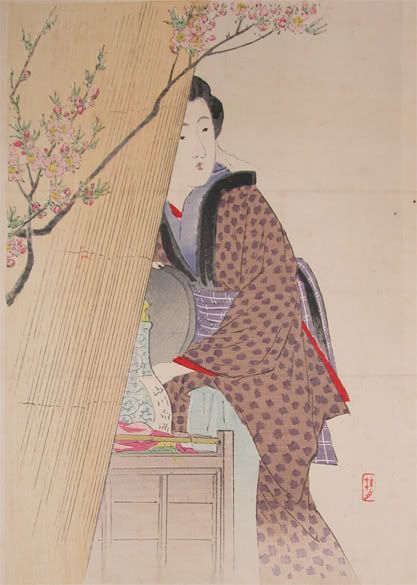 Trying to date sake is like trying to date water. It's been around for as long as anyone can remember. The earliest written record of the drink was penned sometime in the 3rd century, which predates the fucking compass. The Japanese had been drinking sake for more than a thousand years by the time word that such a thing even existed reached the western hemisphere in the 18th century.
Sake production was solely the job of the government until the 10th century, when (who else but) monks started brewing it. They held the job for around 500 years, until average schmucks were finally allowed to open breweries in the late 1800s. Sake remained extremely popular in Japan until World War II, at one point making up a full 30% of national tax revenue. Rice rationing during the war really put a damper on sake production, which would never return to its former glory thanks to all the new, foreign booze pouring in.