As Americans (or whatever you are), the amount of food we eat without any prior knowledge is staggering. A hundred years ago, you rarely ate anything without knowing exactly what it was, why is was made the way it was, and in many occasions, what its name was before someone chopped its fucking head off. Today you can walk into any restaurant in America and point at something on a menu that you'll be eating ten minutes later. We're pretty spoiled in that respect, especially when you consider the vast array of international cuisine available to us. I live in Arkansas and can still manage to routinely eat food from India, the Middle East, all across Asia, and more. It's pretty fucking mind-blowing when you think about it.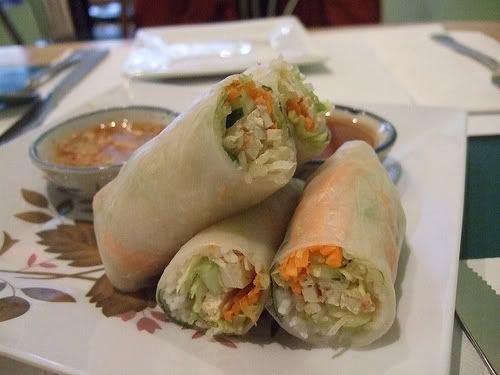 With that in mind, I hereby issue this challenge: try not to be a fucking moron. Never again should you go into a restaurant, order something, and hope that you'll like it without much clue what or why it is what it is and what it tastes like. A little knowledge is a powerful thing and can make the difference between a good meal and a great one. Plus, the simple ability to pronounce a tenth of what's on the menu is sure to make your waiter or waitress at least slightly impressed. Maybe you'll even get a free fortune cookie. Here's everything you should know about food from America's original massively catastrophic military fuckup: Vietnam.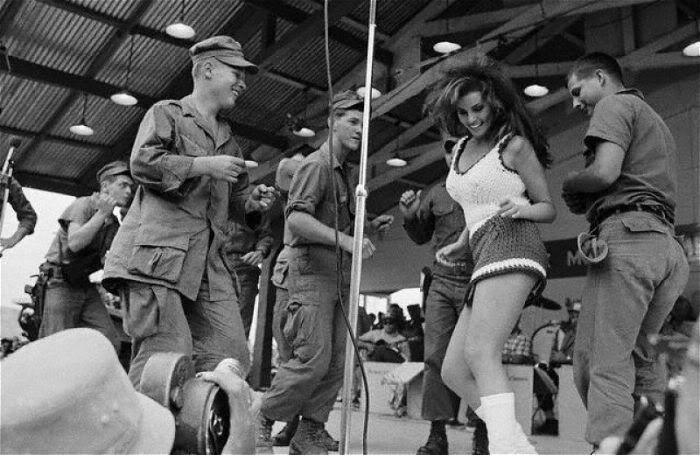 Shit You Should Know About Vietnam
1. We fucked it up hardcore in the 60s. All ready one of the poorest countries outside of Africa, we tried to spruce things up by dropping bombs and coating a generation of people with a chemical that was supposed to eat through trees but be safe for humans. If that sounds like a crock of shit, it's because it absolutely IS a crock of shit.
2. You don't speak the language. Unless you KNOW how something is pronounced, don't even fucking try. Whatever comes out of your mouth will be absolutely wrong and undoubtedly make the wait staff hate you. Trust me on this... they number shit on the menu for a reason.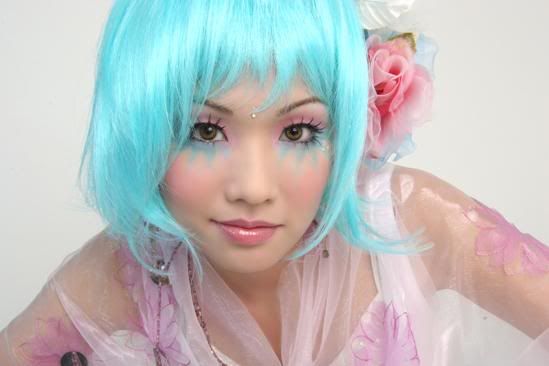 3. Tila Tequila is from there, but don't hold that against them. So is Asian pop starlet Trish Thuy Trang. If you have a penis and you aren't currently Googling her, you might be gay.

4.
Despite the reputation of relatively poor Asian countries (like Thailand and the Philippines) prostitution is highly illegal in Vietnam, the age of consent is 18 (higher than in the US), and sexually exploiting women and children can land you in jail for up to forty years. I realize this will not curb the widespread and
hilarious
"Sucky sucky fii da-ra" jokes, but I have to at least give it a shot.

Why You Should Eat Vietnam
Well, it's fucking delicious for starters. Vietnamese cuisine uses the freshest ingredients you'll find anywhere. This also lends to it being among the healthiest food on the planet. Expect lots of fresh fruits and vegetables with anything you order, a nod to the strong Buddhist tradition in the country. This doesn't mean that meat lovers go wanting, though. You'll find plenty of beef, pork, and chicken as well as seafood, all usually served with rice or rice noodles. If you're looking for the breaded and fried chicken pieces in thick, sticky sauce you order at your local Jade/Panda/Dragon Garden/Express/City Chinese restaurant, look elsewhere.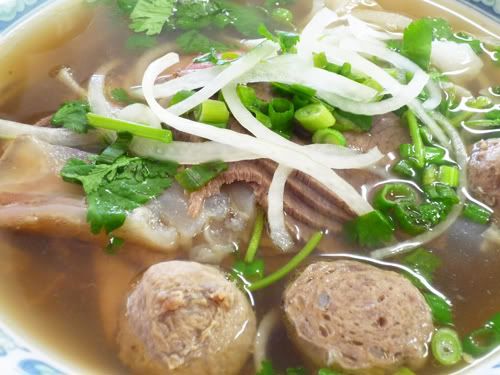 Pho*
: Pronounced [
fuh
] (like the first syllable in
fucking
), pho is Vietnamese noodle soup. It consists of nearly clear broth made by simmering beef (sometimes chicken) with other meats, spices, and onions for several hours. This is combined with
bun:
rice noodles (occasionally referred to as vermicelli and correctly pronounced [
bwn
] which sounds kinda look the word
boon
) and thin strips of your choice of meat including tendon, tripe, beef, chicken, meatballs, and seafood.
Along with your steaming bowl of pho, you'll get a nice plate of vegetables including Thai basil, white and green onions, fresh lemon or lime, bean sprouts, and a few others. You can add all, part, of none of this to your pho. Pho has steadily grown in popularity since it was spread outside of the country by Vietnamese people fleeing from huge fucking bombs back in the 60s.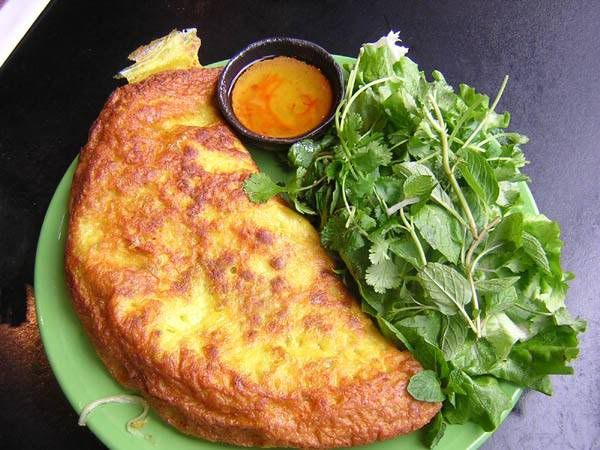 Bahn Xeo
: Pronounced [bahn see-ow], these savory pancakes are made from rice flour and stuffed with a variety of ingredients including meats, seafood, various vegetables, and bun. The traditional way to eat bahn xeo is to cut a piece off, wrap it in a lettuce leaf (called cuon, pronounced [coon]), and dip it in that fucking fish sauce they put on your table before you even ordered, which leads me to...
That Fucking Fish Sauce (Nuac Cham):
Pronounced [nook chum], it's essentially Vietnamese ketchup. They use it on damn near everything and you WILL be given a bowl. It's combination lemon or lime juice, sugar, and fish sauce. You'll also probably be given another small plate of vegetables including sliced carrots, garlic, peppers, and lemon grass. Much like with pho, this can be added to the sauce. Even if you don't like fish (like me) I suggest you give it a try... while it smells pretty fishy, it doesn't really taste all that fishy. It's pretty good, actually.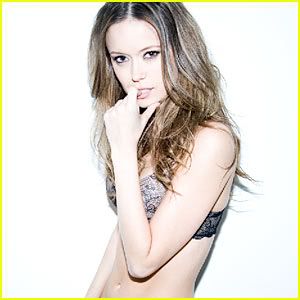 Goi Cuon (Summer Rolls):
Pronounced
[
SUM-er roles
]
[
guy coon
], they're essentially little rice paper burritos filled with vegetables, meats, rice and/or noodles. You can think of them as uncooked egg rolls. Goi cuon is considered finger food, and is always served with a dipping sauce (usually its own special sauce made from soybean paste and a whole bunch of other shit).
These are staples of most any Vietnamese restaurant. You'll also find tons of rice (
com
, pronounced [
gum
]) options, as well as various bun/meat combinations which you can treat a lot like pho (add vegetables, use nuac cham, e.t.c.) Use the pronounciation guide below to help you decipher about 75% of the menu.
What If I Just Want to Get Fucking Wasted?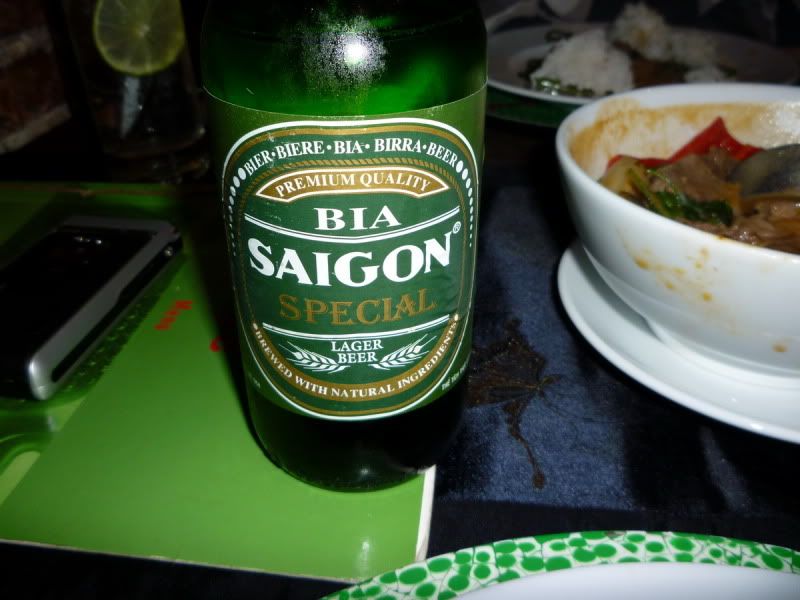 That sounds like a job for the most popular beer in Vietnam, Saigon Do or the slightly more flavorful Bia Saigon. Now, I've never had either of these beers, but they apparently taste like, well, every other country's most popular beer: weak piss water. If beer isn't your deal, Vietnam has a surprisingly strong wine culture (it was a French territory, after all) and alcohol made from rice is just as strong here as it is elsewhere.
Helpful Vietnamese Pronunciation Guide
pho [fu] = soup
bo [baw] = beef
ga [gaa] = chicken
com [gum] = cooked rice
nuac cham [nook chum] = that fucking fish sauce
bun [bwn] = noodles

cuon [coon] = salad or lettuce
*the Vietnamese language has a lot of little curly things and accents all over the letters. To avoid making you download the Vietnamese language pack, I'm using the dumbed down version. If you really MUST have the proper accenty things and you're not fluent in Vietnamese, please kill yourself. If you ARE fluent in Vietna

mese, t
ôi xin lỗi